Design Team
Carla Marchee
is here today to share some of her wonderful techniques using the September Main kit. Visit us again tomorrow to view her tips using the September Limited Edition kit!
Here's Carla...
W
hat I have done
with
this page to ma
k
e it cool:
here is the close up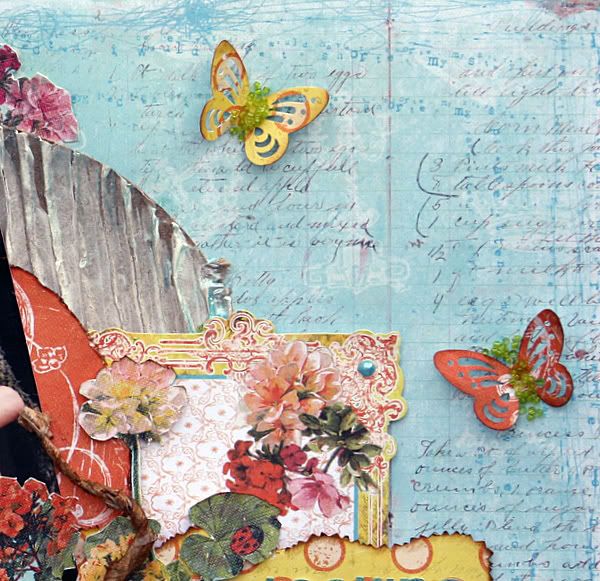 For the circle under the layers I had used a cardboard from a box.
I
used a plate
to
trace around
with a pencil, then cut around
it
and painted it with gesso.
And for the cute butterfly I
used a punch.
I
n the middle of the butterfly I
applied
glue and then sprinkled beads on it.
T
hen sh
ook
the rest of the excess beads and sprinkled the
m on again
until they
were stuck
to the glue.
What
I
have done with this page: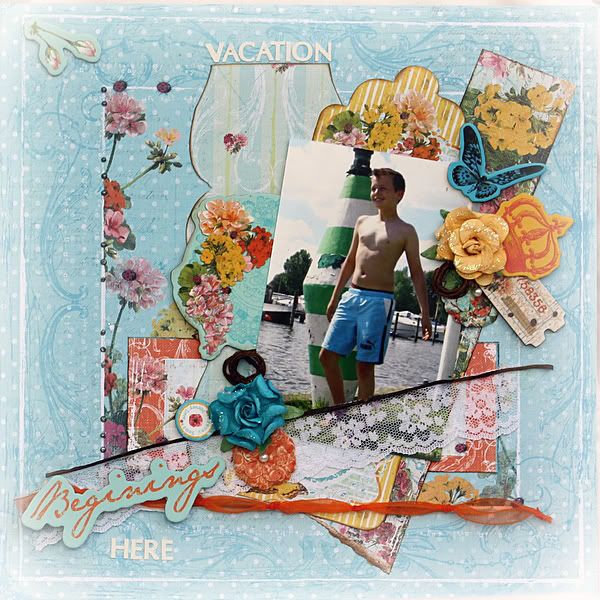 What is done with the wire rope is very simple, but super nice result, I would like to tell this.
You use a stylus or pen or whatever you want to use.
I had used a copic marker, and turned the
wire rope around it
several times
so that you get a spiral.
T
he ends of the rope you are doing through the eye of a rope and then making a knot in the rope, see pictures:


Pic 1



Pic 2
Pic 3
Pic 4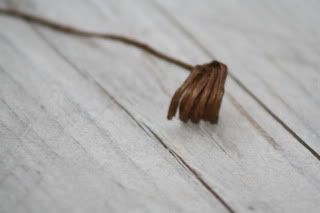 What I
have also
done with this page is

this:
The tags
t
hat are in the main kit...
I would like it to stick out above the photo, but the tag is very long so I have cut it, very easy and fun.
Step 1
Step 2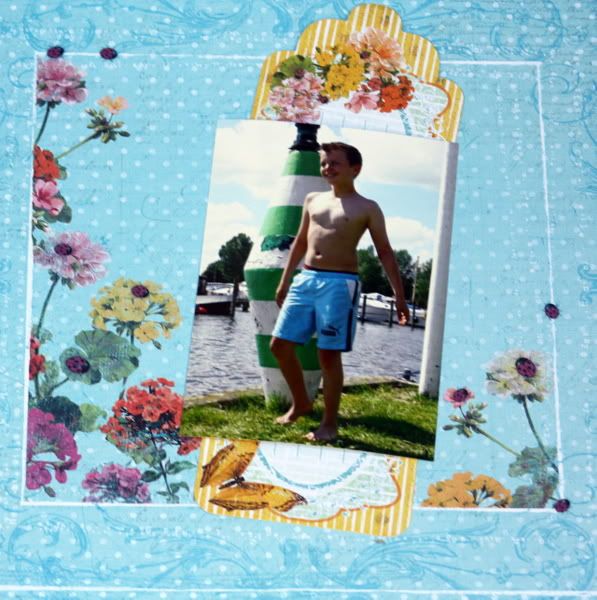 W
hat
I
did
with the first layer on this layout: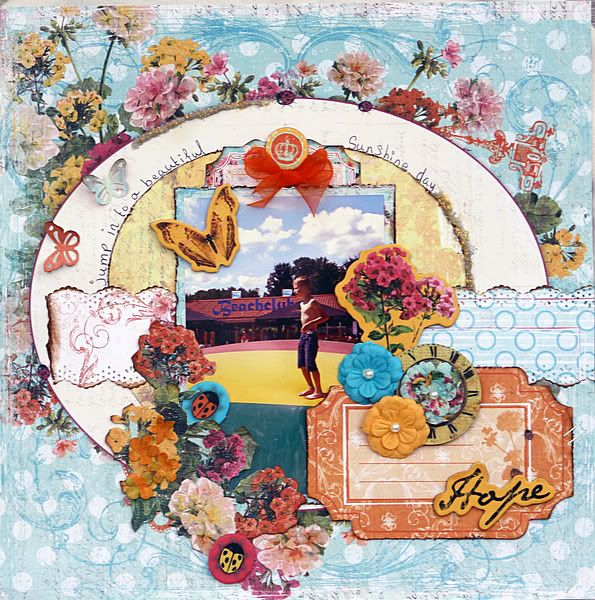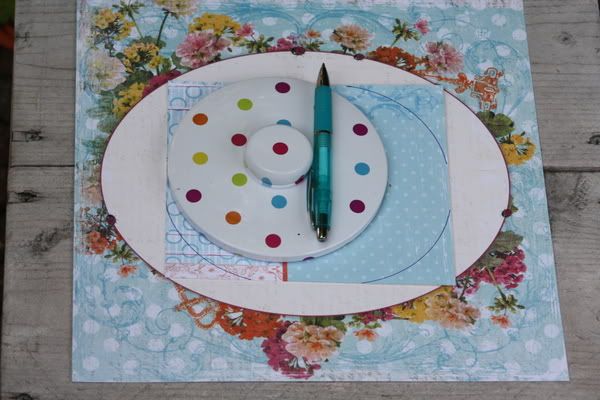 This design paper I wanted to create the first layer also as an oval curves.
How I did it was quite simple.
I traced around a round object a quarter of the way then I moved the round object over a little bit and traced a quarter way around the other side. This created an oval shape that I cut out for my layer. See picture.