Design Team member
Carla Marchee
is back today to share some of her detailing techniques used with the
September Limited Edition kit
.
Here's Carla...
Hey I have three fun details to share that I have done with this page: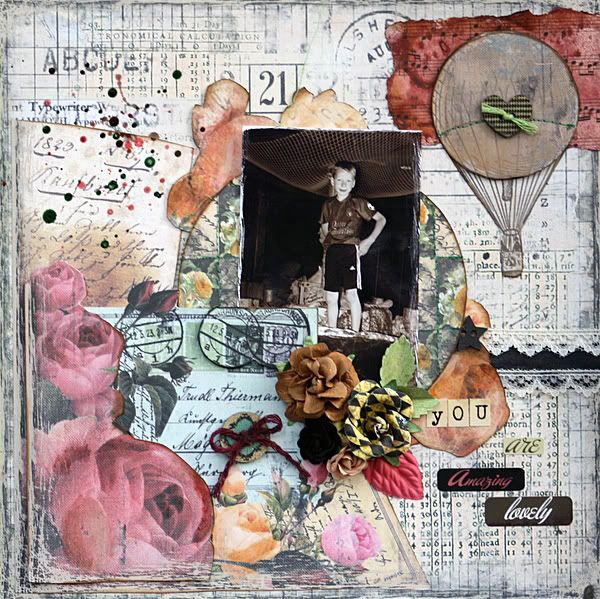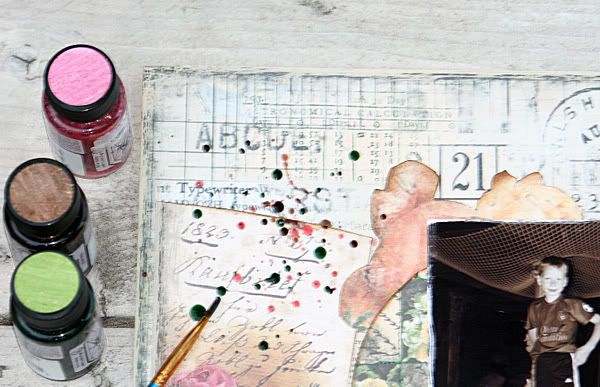 For the first one I did splatters with Glimmer glam,
by dipping a paintbrush in the glimmer glam and creating splatters by tapping on the brush.
And the next details
I have done...
I sprayed glimmer mist on the design paper, and the rest what comes next to the paper,
what I had done glimmer mist in there and wet again so you get spots on the design paper

.
And the last

detail...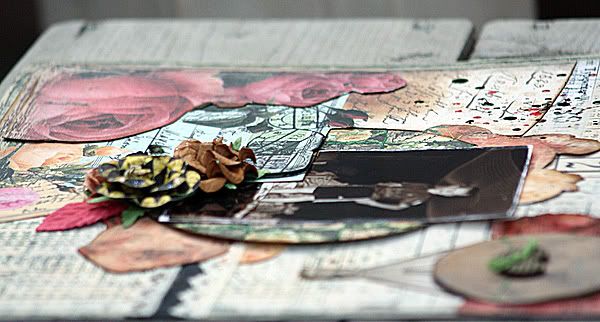 What I did for a 3D effect, with two of the same design papers, cut out the flowers at the right corner and layered with foam squares, and I also did this with the air balloon and the post stamps.
With this page I have cut the canvas flowers that are included in the beautiful LE kit: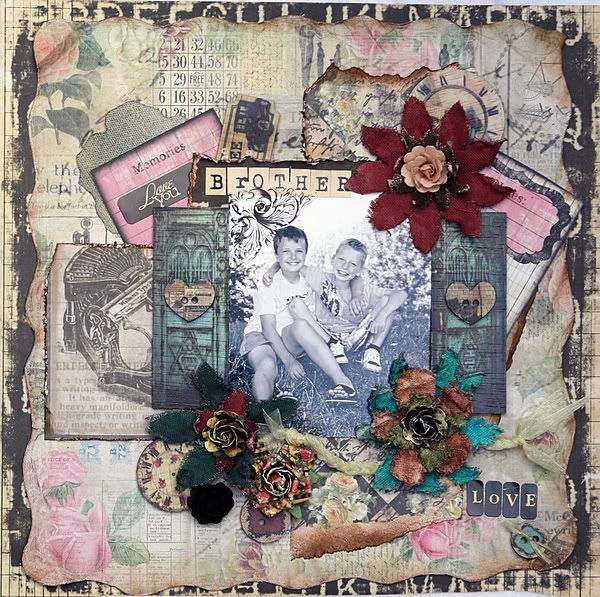 STEP 1
I sprayed the flowers with glimmer mist in two colors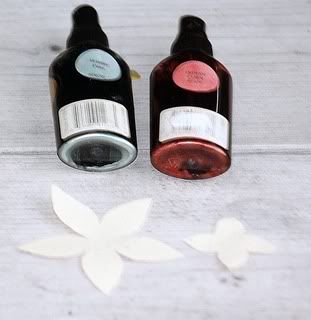 STEP 2
I did folded each flower and then dried them with a heatgun
and place it together



And this is the flower that I have made






I hope you give this Fun technique a try
thank you