Hi blog readers! Design Team member
Angel Rodrigue
is with us today to share two of her wonderful techniques that she used on her August
kit
work.
Here's Angel...
Here is how I did the ruffles around the circle on this layout:
STEP 1
First I punched holes around the edges using a cropadile.
This is the thread and Crochet Hook I used...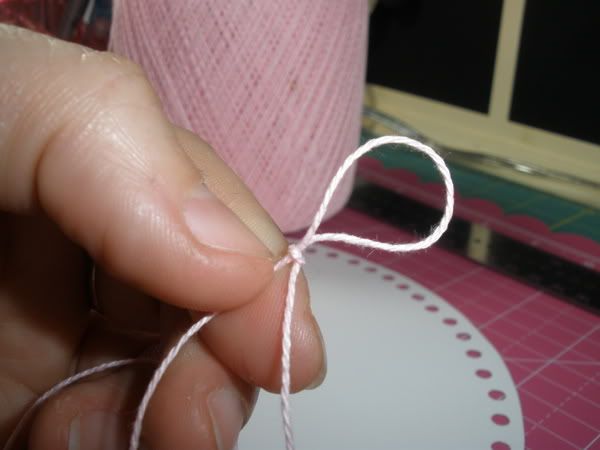 Make a loop as shown...I think this is called a Slip Knot...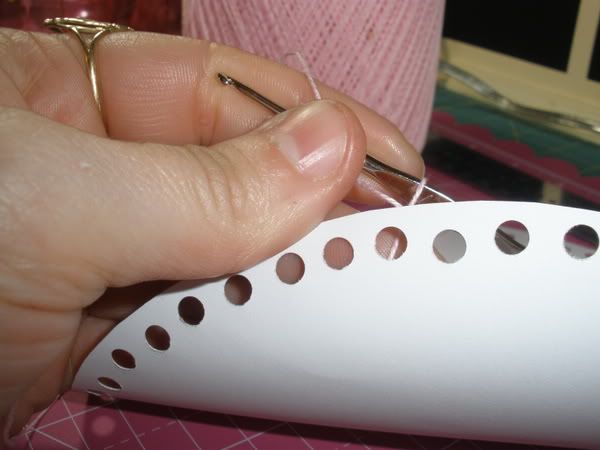 Tape the end of the tail to the back for easy handling....
Going through the front hole pass you needle through grabbing the yarn and bringing it back up from the hole you should have this above...
Now grab the string with your needle and go through both loops on your hook. you should have this below...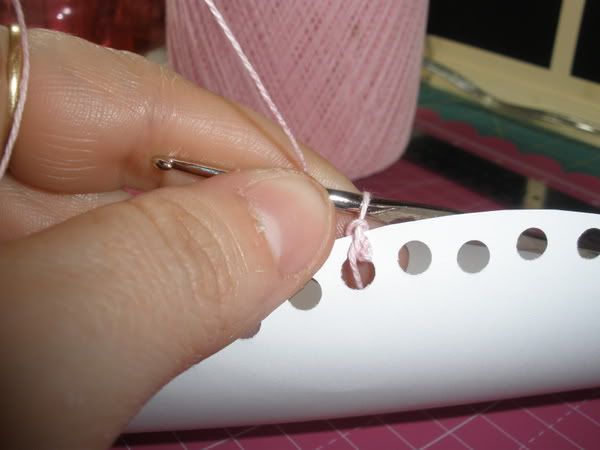 Now go in the next hole from the top and do the same thing you did in the step above..
You will do this all the way around your circle..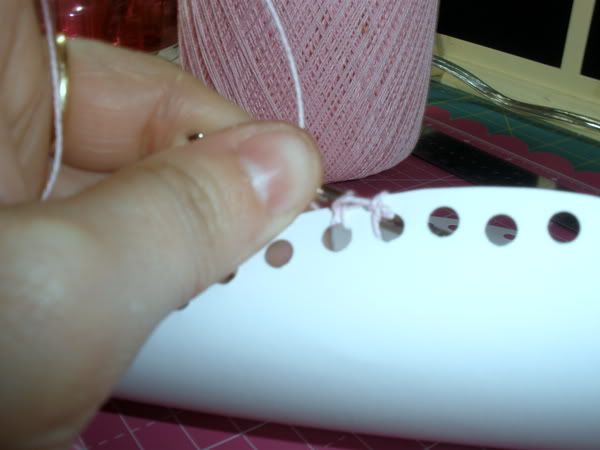 Here is what it will look like...when you are done...
STEP2
Now stick your needle under the first set of loops that you start with and grab the string with your needle pulling it
through both loops.
You should have what is shown below on your hook. Then pull the first loop into the second loop.
This is called a slip stitch.
Now Chain three then put your hook through the next two loop and grab the string with your needle and come back up the loops
.
You will have two loops on your hook.Grab the string Again and bring it through both loops.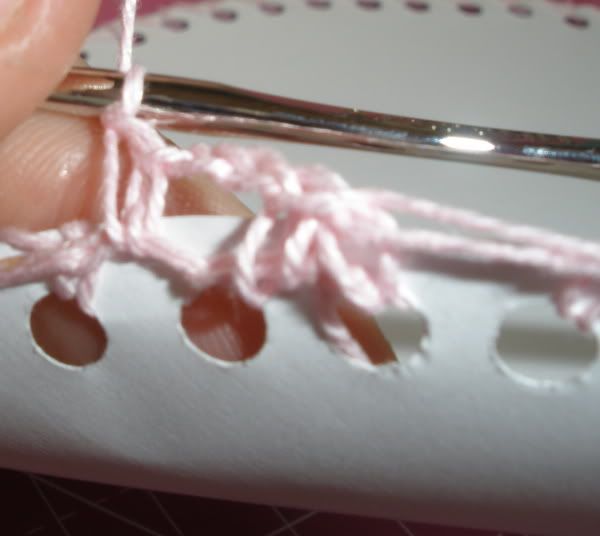 With your hook go through the next set of loops and do the same as above all the way around your circle.
When you get to the end you will give yourself enough tail and cut your string from the ball of thread then with your needle
you will go through the bottom two loops and come back up to form a slip knot.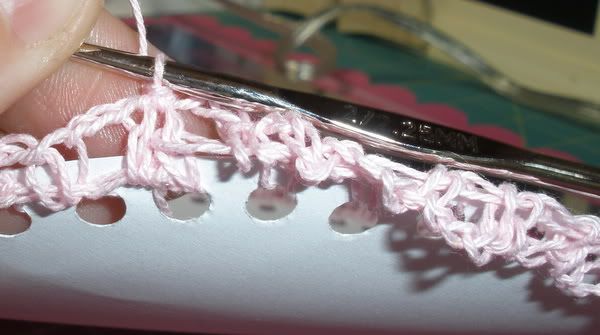 Here is the finish project...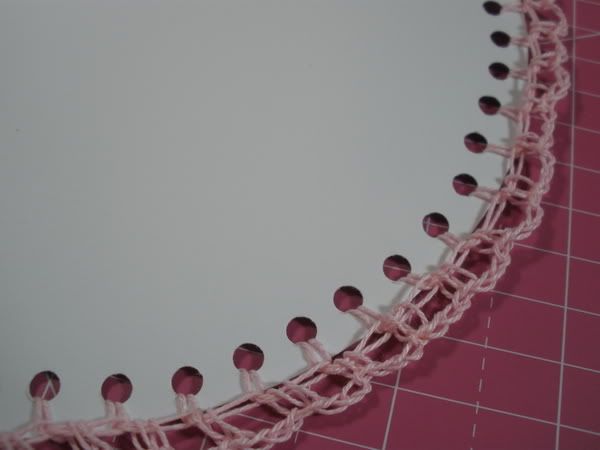 You can keep going around if you like it thicker by adding Five Rows of chain Three in each loop above. But I think its cute just as it is.
-----------------------------------------------------------------
On this Layout I made the pocket useable...After all It is a Pocket Right...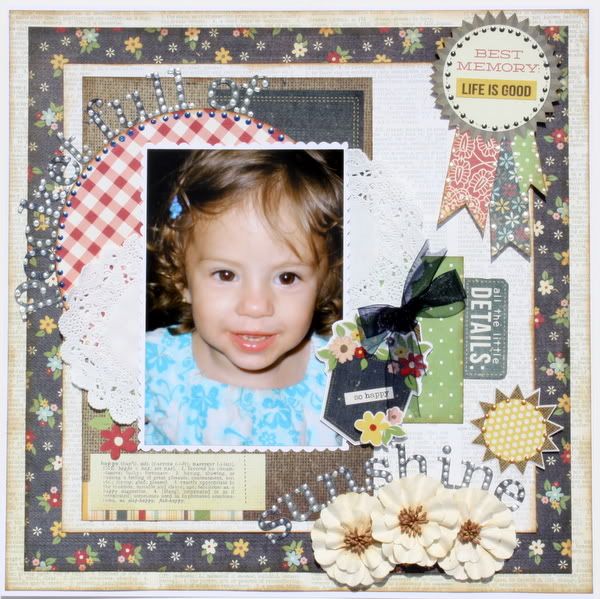 All I did was take the sticker and matted it on White cardstock and then added glue on the bottom and both sides.
Just a thin line so you have room to slide your tag in.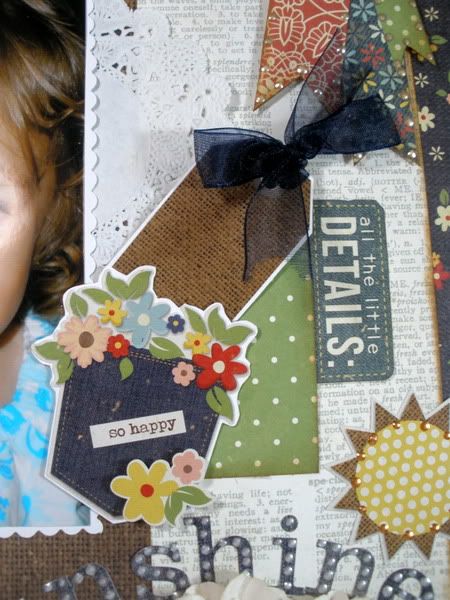 Oh and where you see the tag all the little details well that pulls out as well..
This is good for Hidden Journaling for those that hates there handwriting to be shown.