How I made my swirls
Point: After writing your swirl with a pencil, you outline with a marker (this will make it easier to paint inside and you won't need to worry about getting out of the line).
Step 1
Write some swirls with a pencil (if this is hard for you you can see something as a sample)
Step 2
Trace it with a marker (I used ZIG to trace the line)
Step 3
Mist over it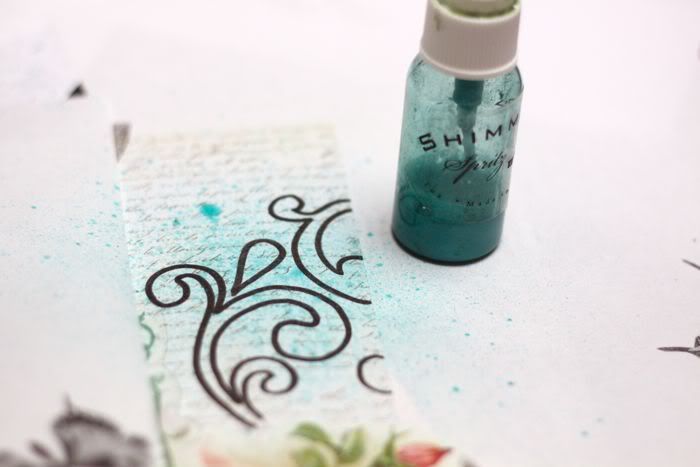 Step 3
Add some distress ink on some parts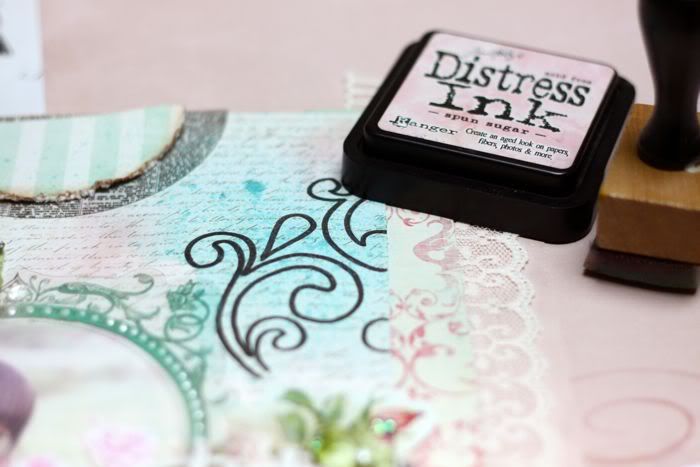 Step 4
Paint inside of the lines with acrylic paint (acrylic paint will make the swirls more clearly with out just using marker)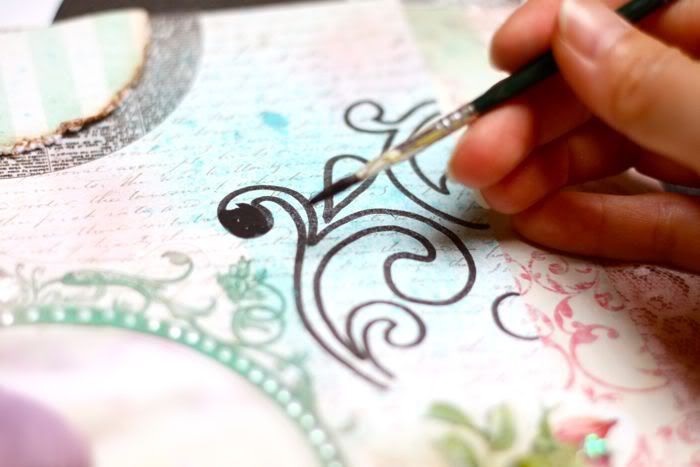 Step 5
Add glitter to the outside line of the swirls
Step 6
Add ome liquid pearl to some parts and apply crackle to the swirls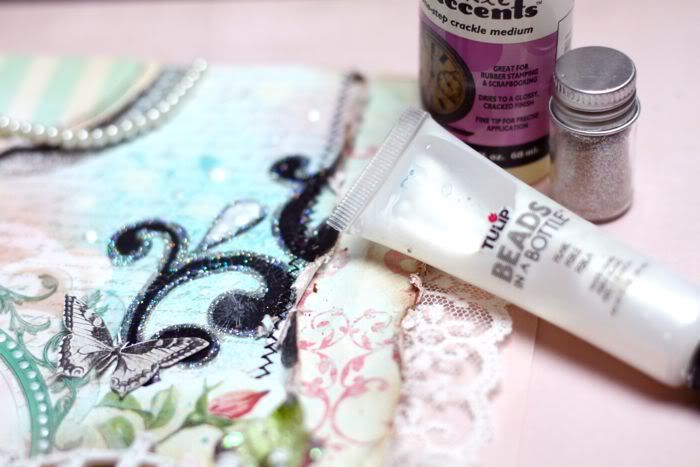 That's it!!