Design Team member
Izzy Anderson
is sharing her technique for making your own pennants plus a tip for altering the color of your letter stickers!
Here's Izzy...
How to make little pennants from washi tape/vellum tape in the
Creative Kit
.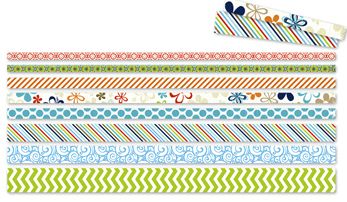 The vellum tape strips that come with the creative kit are perfect for making little flags and pennants for your projects. You can use either toothpicks or hat pins as your poles. On the card below, I used toothpicks. I use the fancy frill toothpicks because they are a little longer.
To make the flags, cut a 2-inch piece of tape and a 1.5 piece of white cardstock (the same width as the tape). Add the cardstock to the sticky side of the tape, leaving a little bit of tape with no cardstock. If desired, notch the cardstock end of the tape. Take the other end of the tape (the sticky end) and wrap it around the toothpck. Cut toothpick to desired length and add flag to project.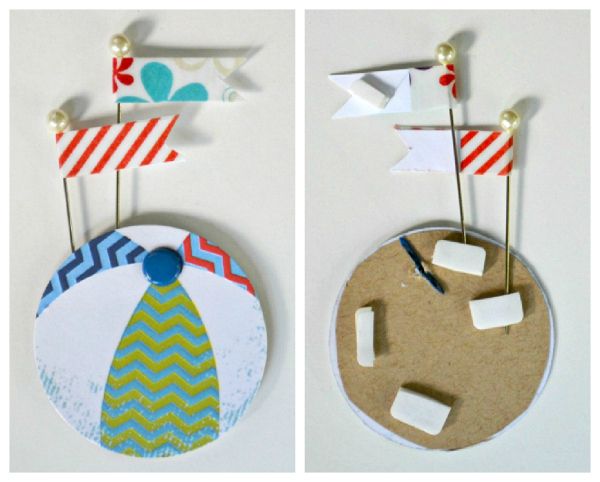 You can also use hat pins instead of toothpicks to make the pennants. Follow the same method, adding a bit of cardstock to the tape, then wrap the sticky end of the tape around the pin. I add pop dots to the back of the flags for dimension. Above, I used the beach ball sticker as my embellishments. I backed it with cardstock, added a brad and foam tape. The foam tape (or pop dots) is the perfect place to stick the pins.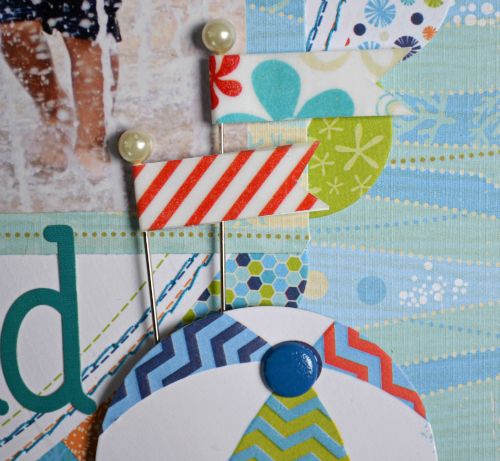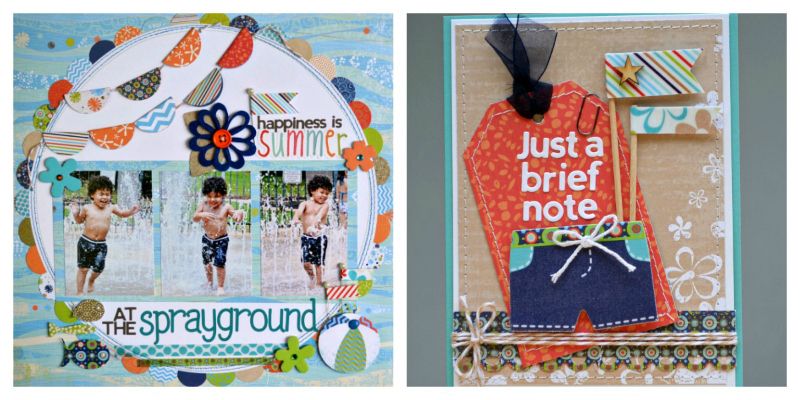 ------------------------------------------------------------------
The letters on this alpha sheet weren't the color I wanted for my layout, so I painted them with an acrylic paint dabber.