My Creative Scrapbook
guest designer
Nicole Doiron
is back with another wonderful tutorial featuring our
February Main kit
(this is our third post today- please scroll down to view the previous posts).
Here's Nicole...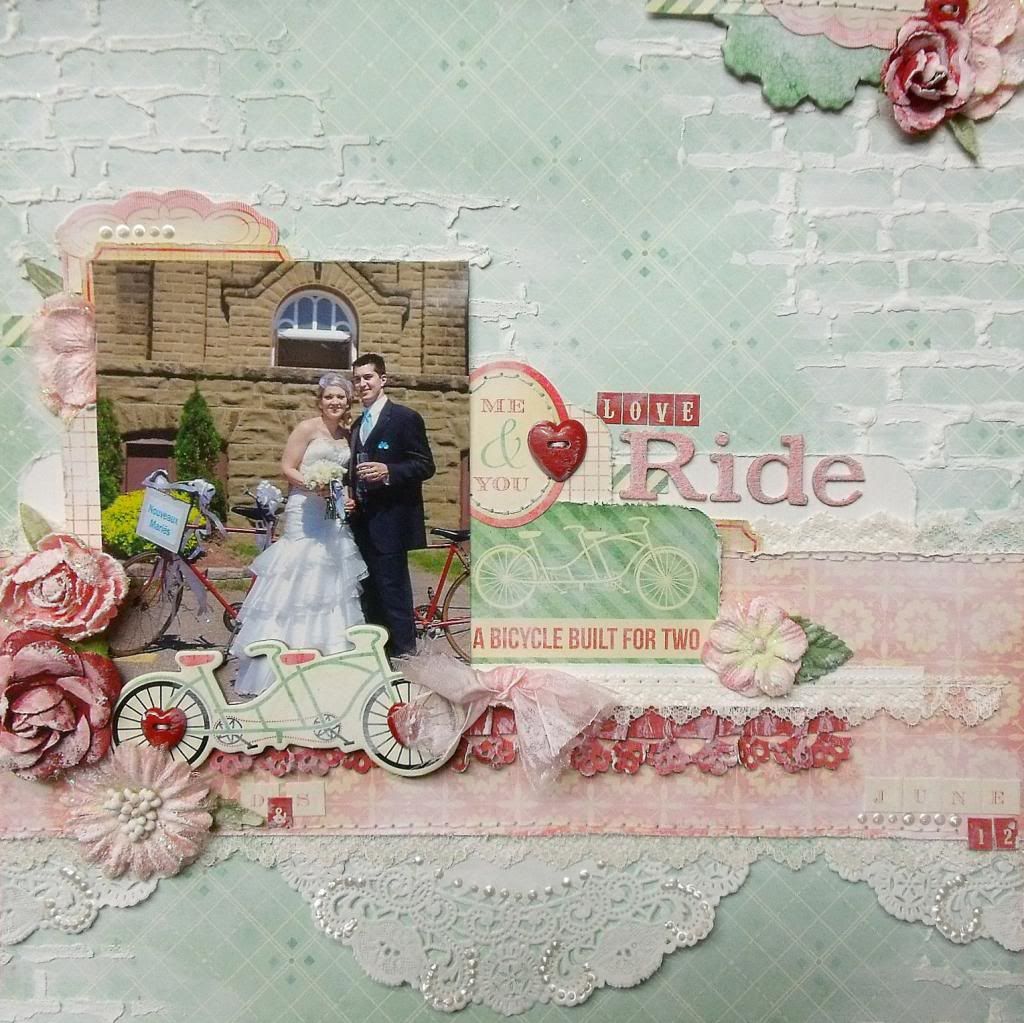 You might have noticed that my 'Love Ride' layout looks a bit distressed. I wanted a more elegant and shabby chic look for this wedding page. I am not a pro at mixed media, but I enjoy trying different techniques and learning along the way.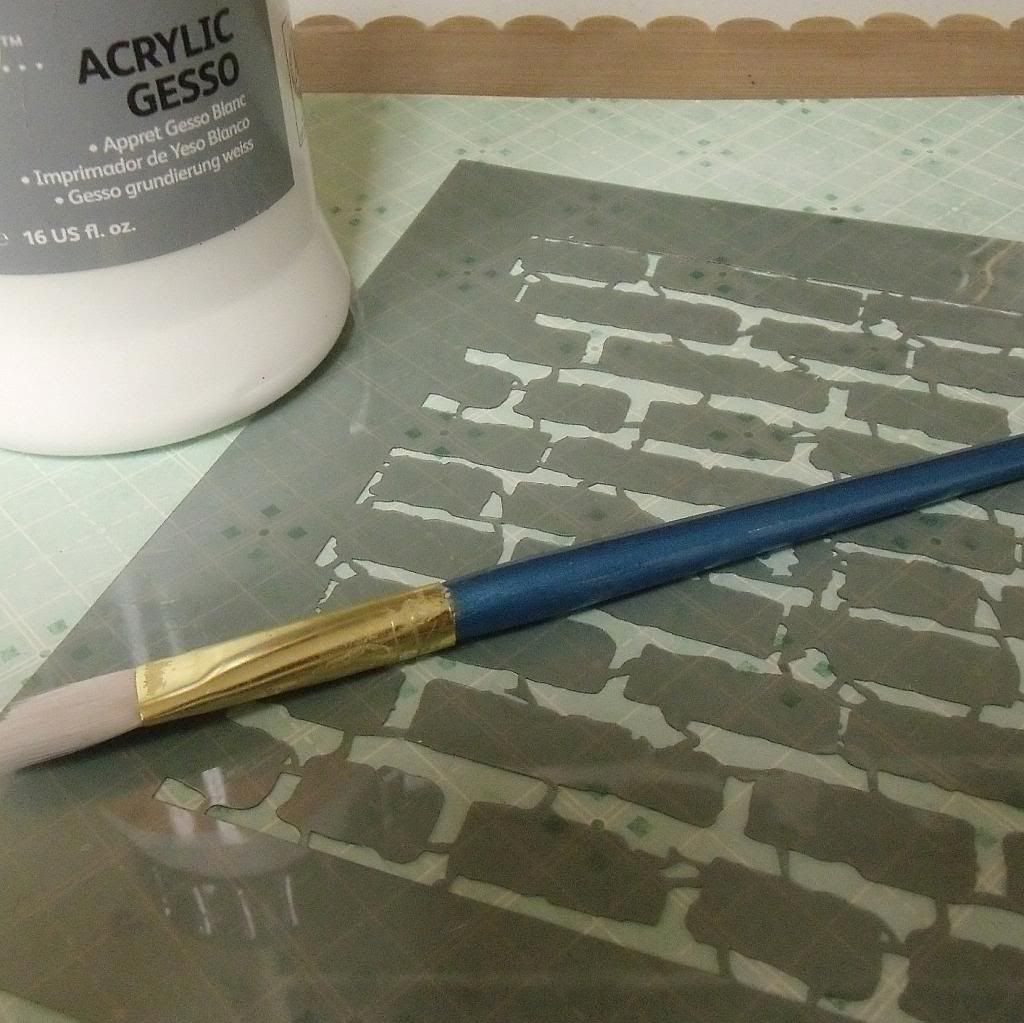 First I wanted to add a bit of texture to the background so I used a brick wall stencil and some white gesso.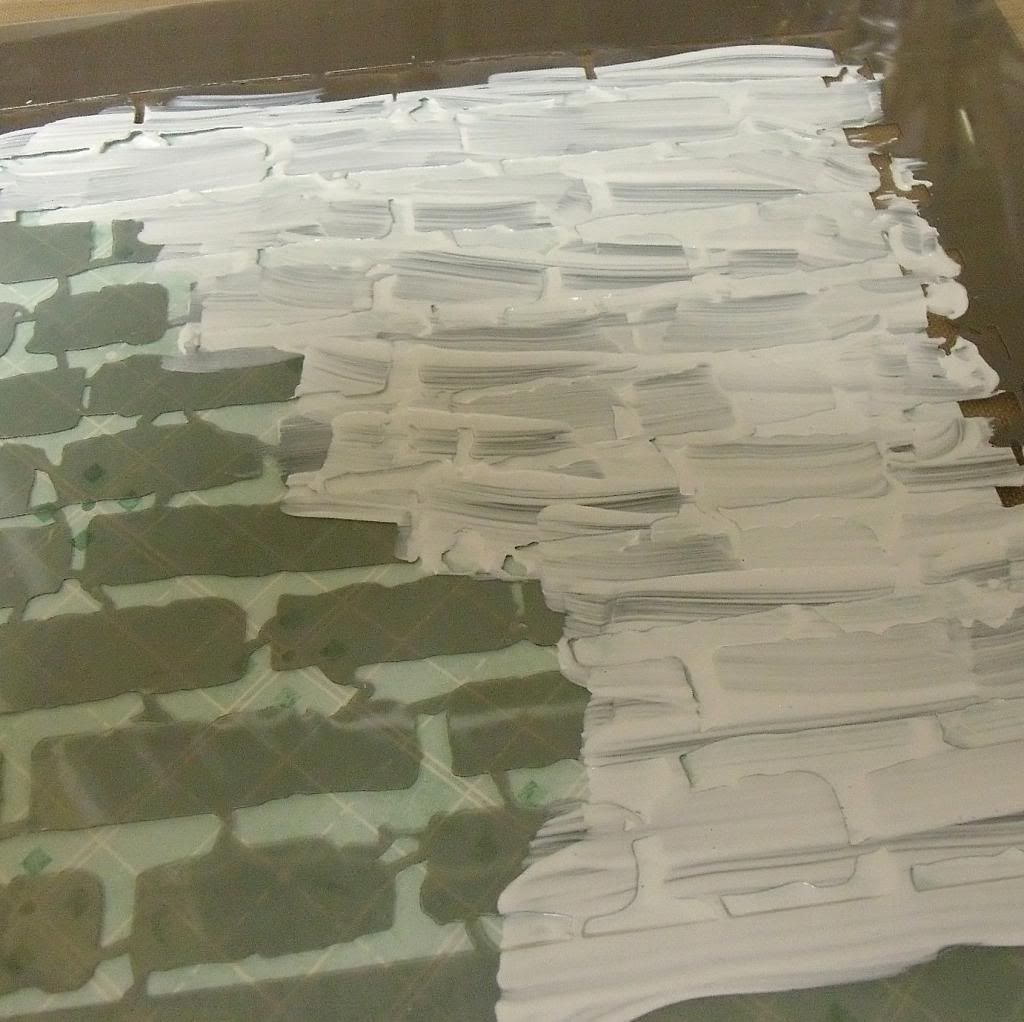 I carefully lined up the stencil where I wanted it and then put a fairly thick coat of gesso over it.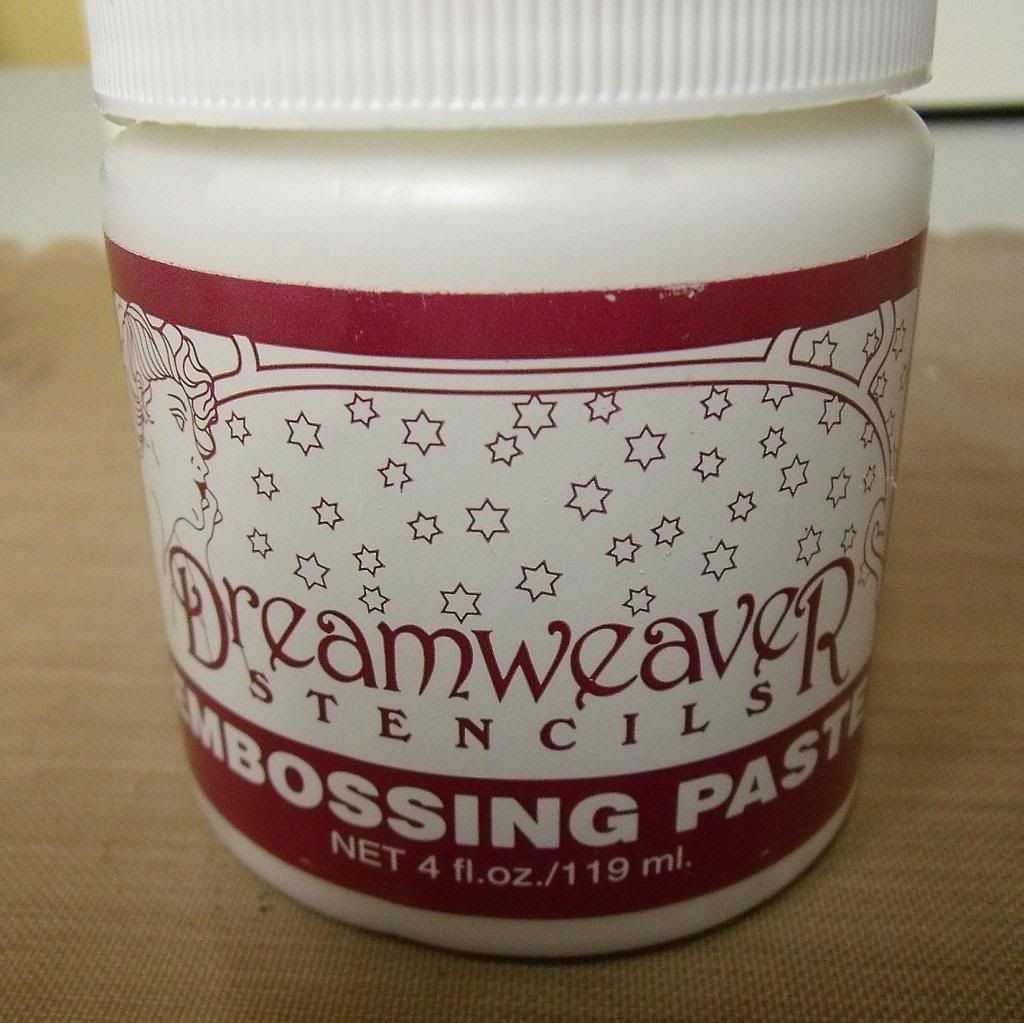 I then added some embossing paste.
Carefully removing the stencil, I then pulled out the heat gun and make the gesso and paste set to the paper.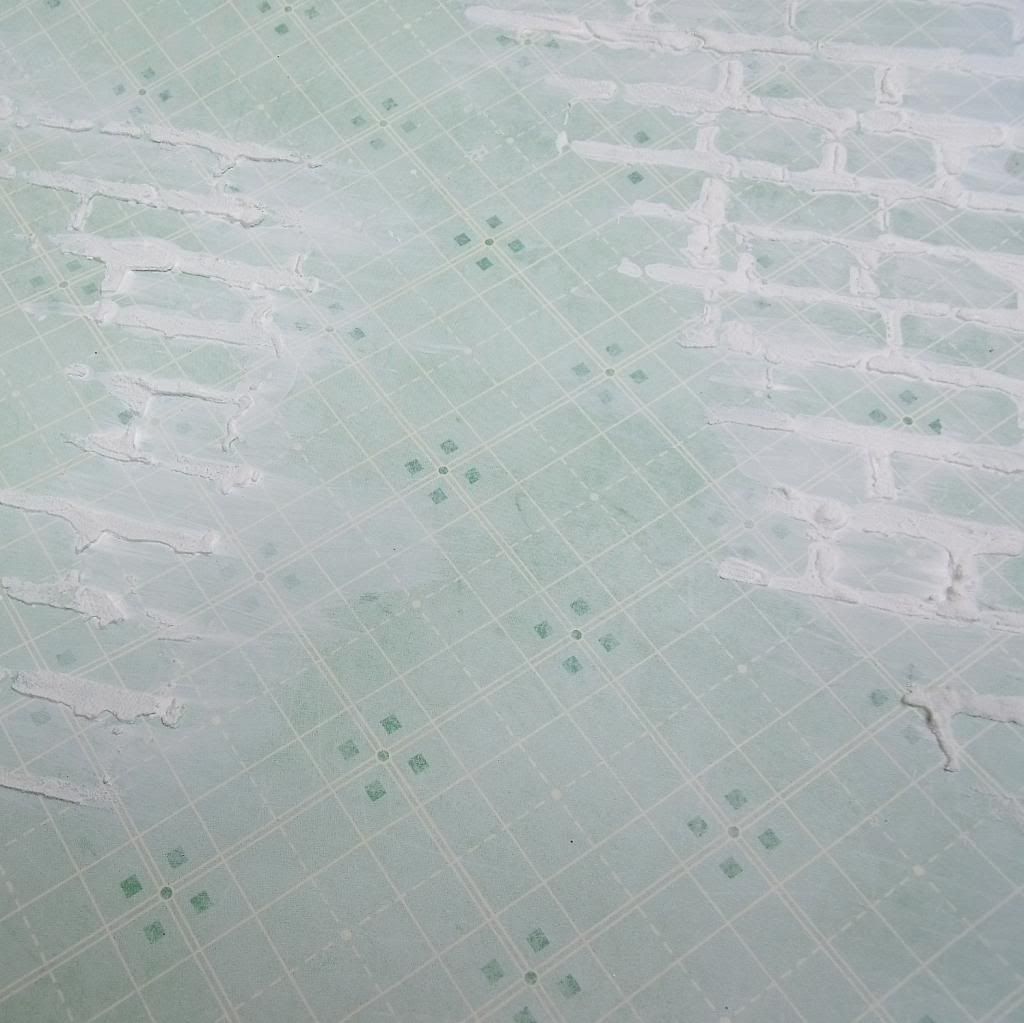 I lightly brushed some gesso over the entire background, giving it a whitewashed effect.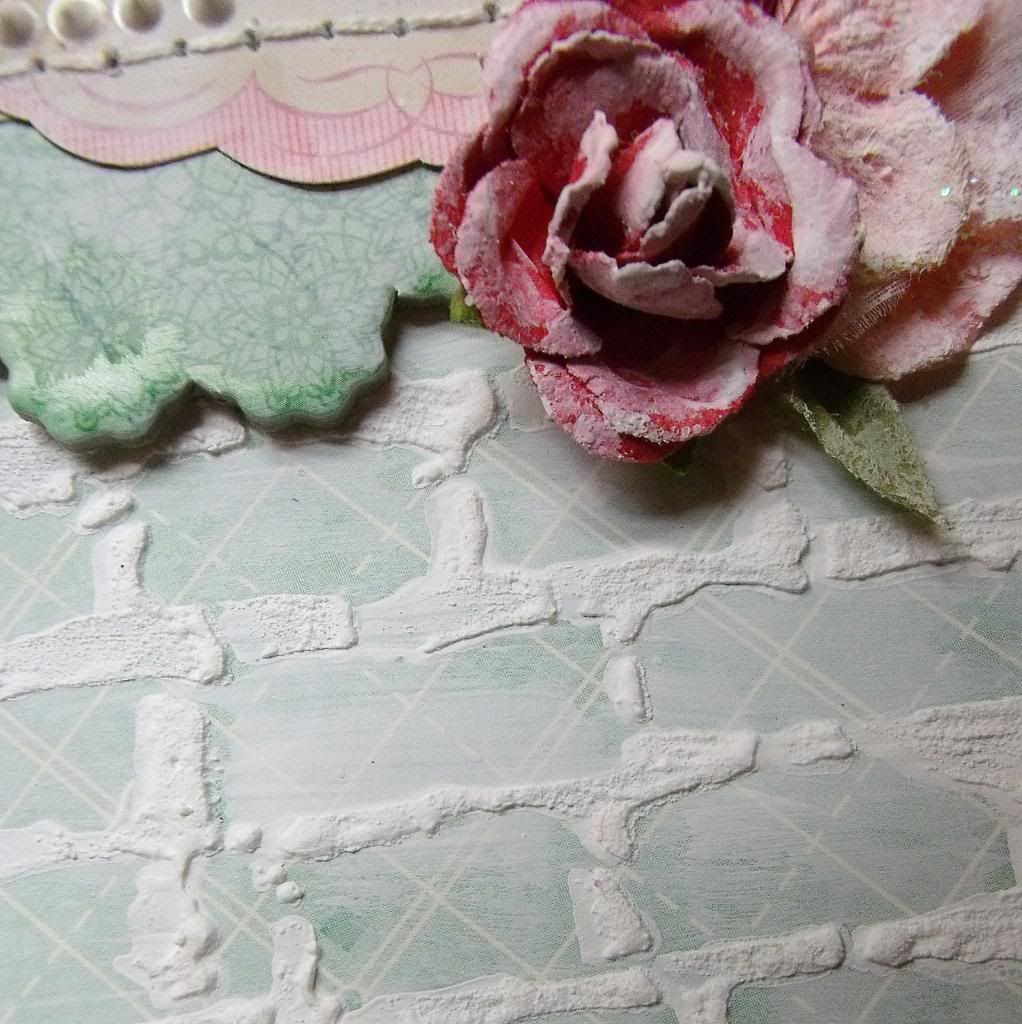 After my layout was finished, with embellishments in place, I then went crazy (yes, crazy!) and covered all of my layout with gesso, except the picture. The messier, the better in this case!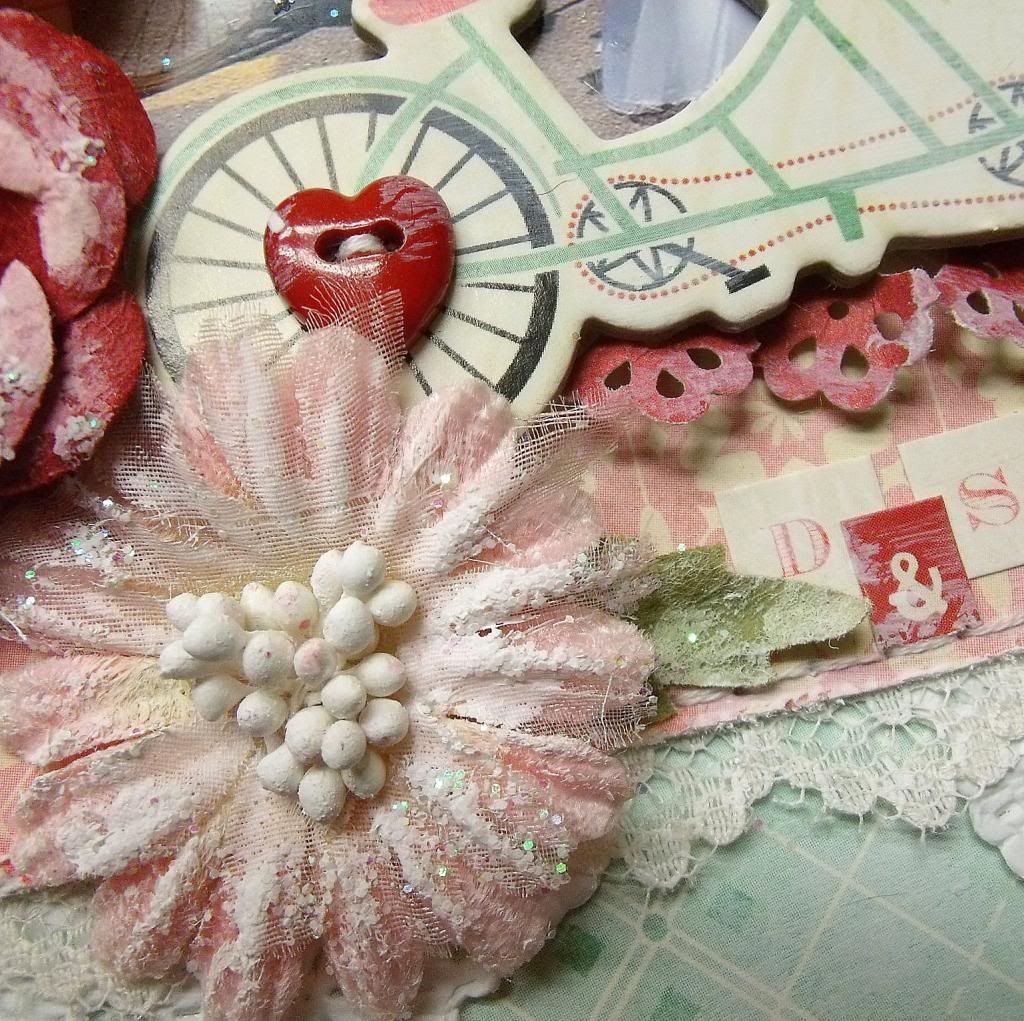 It was a very daring thing to do as I could have completely ruined my layout, but luckily enough, I adore the end result. The whitewashing helped tone down the brighter colors of some of the embellishments and gave the layout a softer, more elegant feel.
Goes to show that sometimes, you have to dare to try!
Hope you have enjoyed my little tutorials today!
------------------------------
My Creative Scrapbook Guest Designer
------------------------------
Check out more of Nicole's beautiful work using our February Main kit:
We invite you to join us and experience all of the fun and excitement that we have coming for 2013. Click here to find the My Creative Scrapbook kits.