Design Team member
Angel Rodrigue
is with us today to share some of the really cool embellishment detailing techniques that she used on her September kit layouts!
Here's Angel...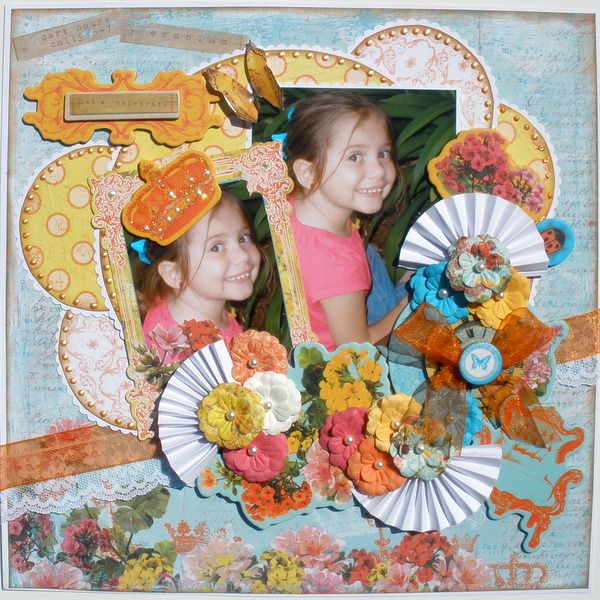 For this layout the butterfly that I added came for this..
So it can hold up and fold the way I wanted I used glossy accents...
This is how it looks like when its dry..
Also for the little fans all I did is pleate a strip of paper 1 1/2 in wide x 6 inches and acordin folded it to form a fan easy peasy...
For this layout I did a treatment to the Hot air balloon.
To make the Hot air balloon look real I Wanted to add string to make the ropes.
All I did was use a glue pen and traces the lines on the hot air ballon and glued down some sting to it.
Then I wrapped the top and the bottom a few times..
Here is a Close up...