Today Design Team member
Juliana Montoya
is sharing how she altered the canvas flowers in the
September Limited Edition kit
.
Here's Juliana...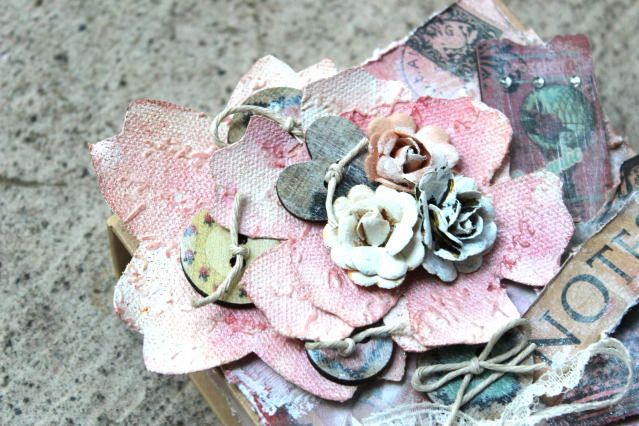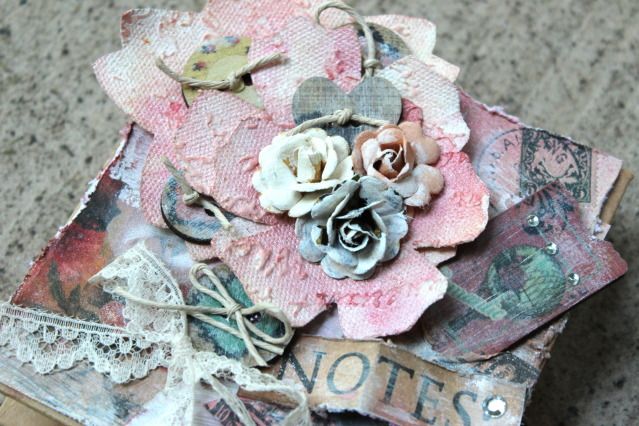 For this project I used a few of the canvas flowers from the limited edition kit.
Steps to create the flowers:
Cut 3 canvas flowers.
Apply a layer of gesso to each of the flowers.
Use your favorite mask to create some texture by applying athick coat of gesso on each flower.
Spray your flowers using at least 2 different types ofsprays to add color. I usedglimmer mist for mine.
Layer them together and add a few flowers and buttons in thecenter to embellish them.
You then have 3 textured colored flowers that you can addfor your projects.