Design Team member
Carla Marchee
is sharing three great techniques today!
Here's Carla...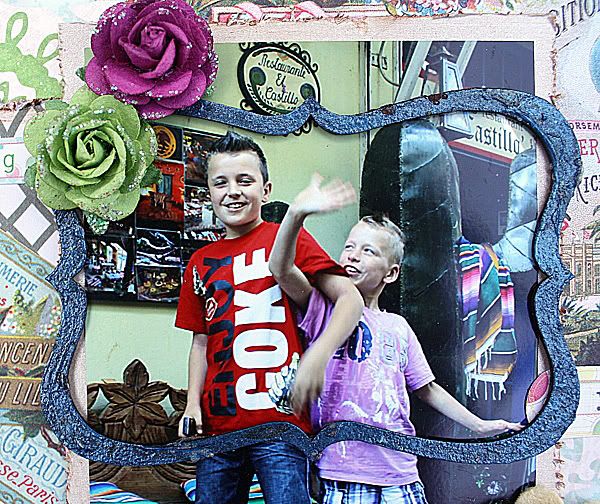 what I have done with this great frame chippie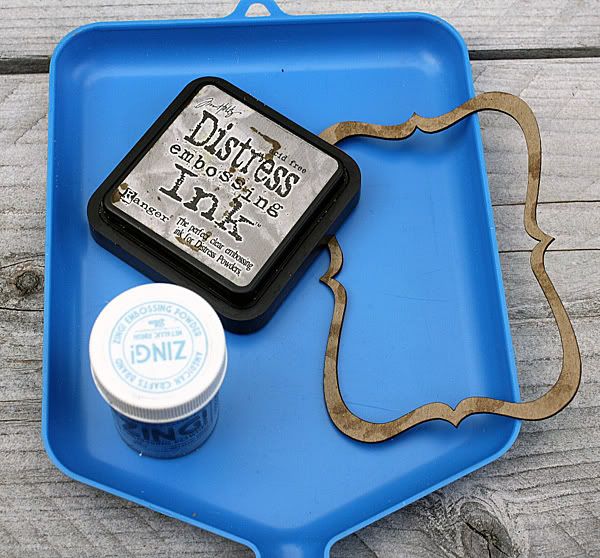 Step 1* Apply clear embossing ink to stamp on the chippie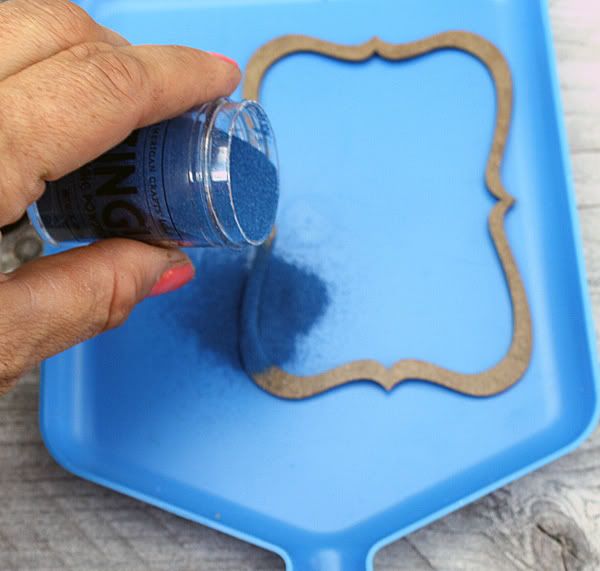 Step 2 * Apply embossing powder over chippie. Shake off excess embossing powder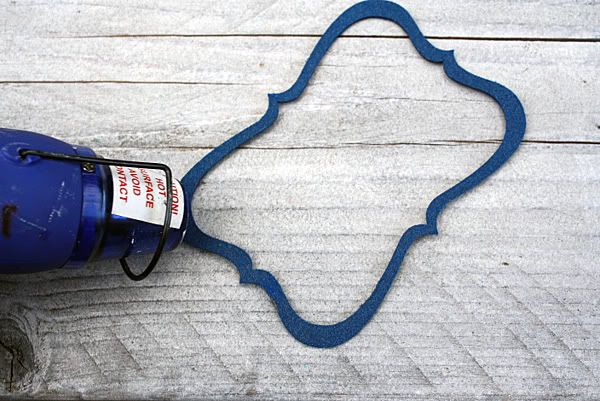 Step 3 *Heat the chippie with a heat tool until the embossing powder melts.
Step 4 *I put a layer of Distress Crackle Paint on top off the embossing chippie
so that it go crackle and dry this also with the heatgun
-----------------------------------
I have just used this chippie to create a circle, It's also simple to follow the lines with pencil and you have some wonderful creative circle so fun!!
See the step by step
: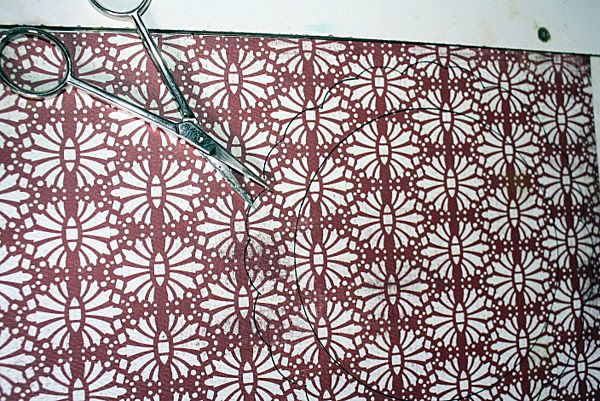 then cut this out
-----------------------------------
I like to tell you how I hid these tags that are from the sticker sheet that is delivered by the Main Kit.
Behind the sticker have I done with a cardboard and so that it highed-up and not keep paste on the design paper
first i have done, on bottom of the paper have I get ripped off for nice effect
These are the tags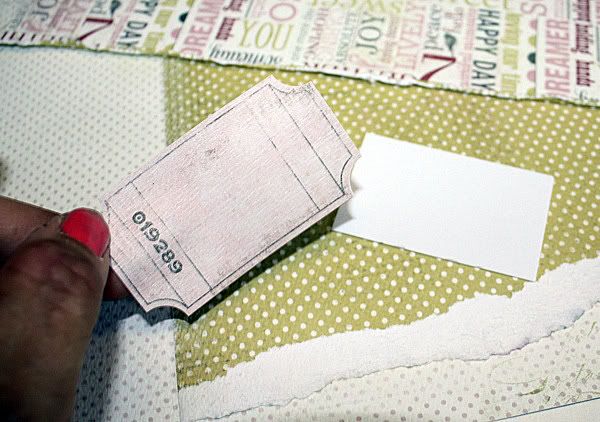 Tags I have done ..cardboard place behind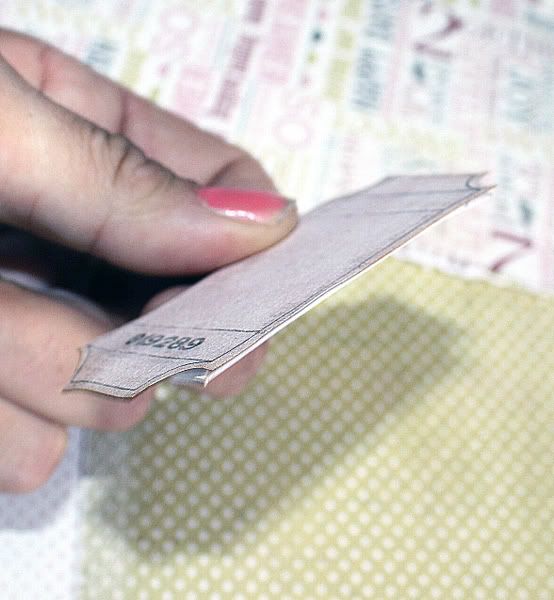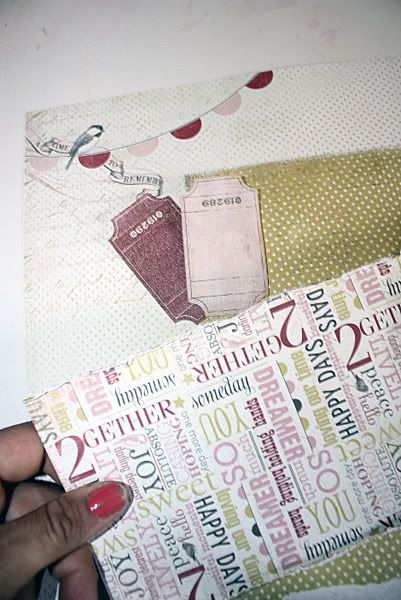 Than put the tags on the place you want it.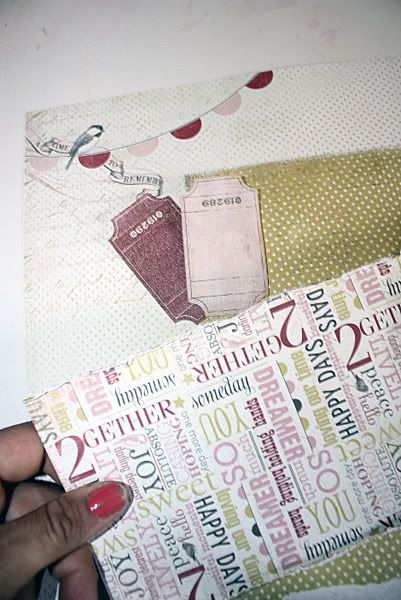 and then layer the next paper on the top off the tags.