I have to admit that I am a total paper hoarder!! I love all of the colors, patterns, textures, and just everything about all of the gorgeous papers we have to choose from to create!
I also enjoy looking at the papers and their patterns and trying to come up with unique ways of using those pretty patterns. One of my favorite things to do with paper is to use
punches, layer them all up with various combination's of stickers, buttons, twine, bling, etc., and create my own embellishments for my layouts and cards!!
So, that's January's Challenge for you, use up those patterned papers (that we all know you're hoarding) and mix them, layer them, cut them, punch them, and create your
very own embellishments!!
Here are a few examples of where I have created my own embellishments to enhance my layouts and cards...
1. Here I layered pieces of punched pattern paper to create snowflake circle embellishments for my snow themed layout.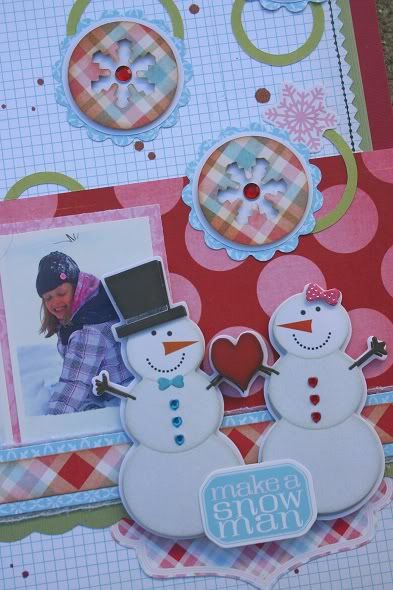 2. On this layout, I created layered embellishments to draw attention to a subtitle and also to enhance my New Year's theme.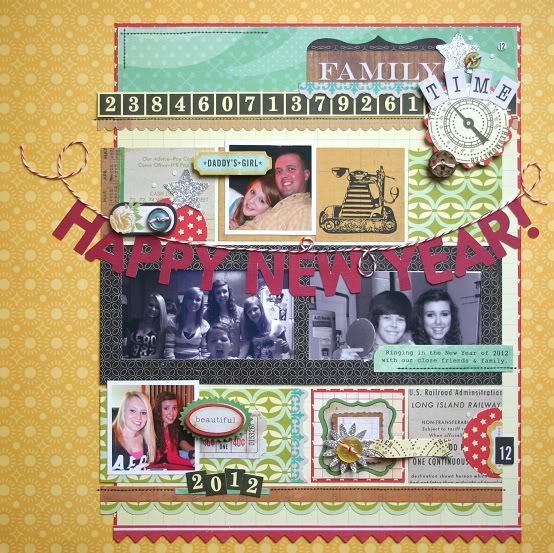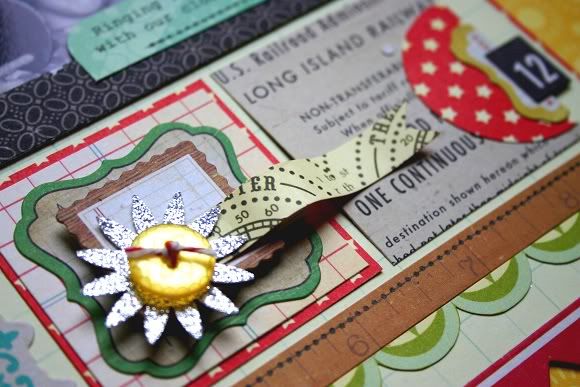 3. Here I layered punched out pattern paper along with stickers and hand cut strips of paper to create the sun and sun rays on my card.
I hope you have a ton of fun creating your very own embellishments, and I can't wait to see what everyone will come up with!!
Your entries for this challenge are due by Feb. 14, 2012.
LOVES :) -Sarah
We have a Fantastic PRIZE for this challenge
Dusty Attic chipboard and Prima flowers!!!!
So come join the fun to Win (post your entry on the My Creative Scrapbook message board)