Flowers
I made these flowers for the Jan. Limited Edition kit:
Use a cut out from the pattern paper as your template of the flower. Copy the flower in 3 different sizes (large, middle, small sized)
Cut out 2 large sized flowers, 1 middle sized flower, and 2 small flowers.
Ink them on the edges.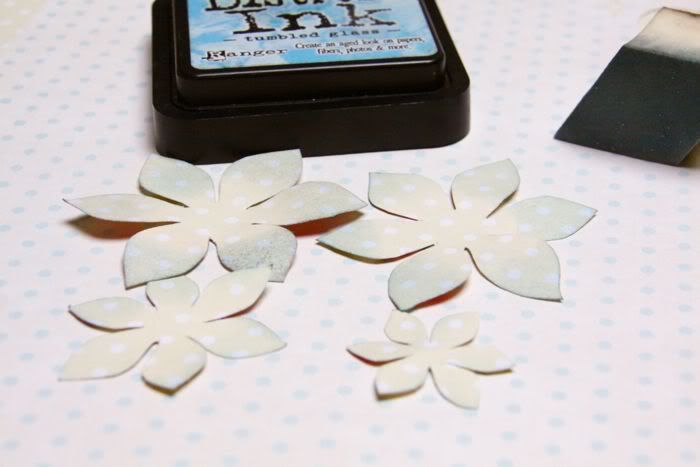 Curl the petals (except for 1 small flower).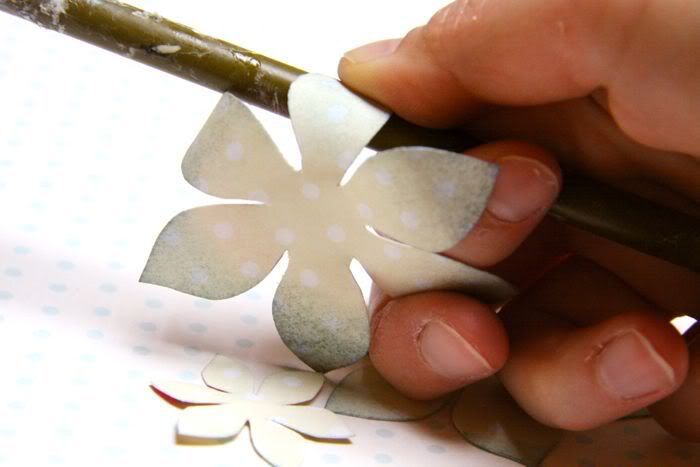 Glue them together.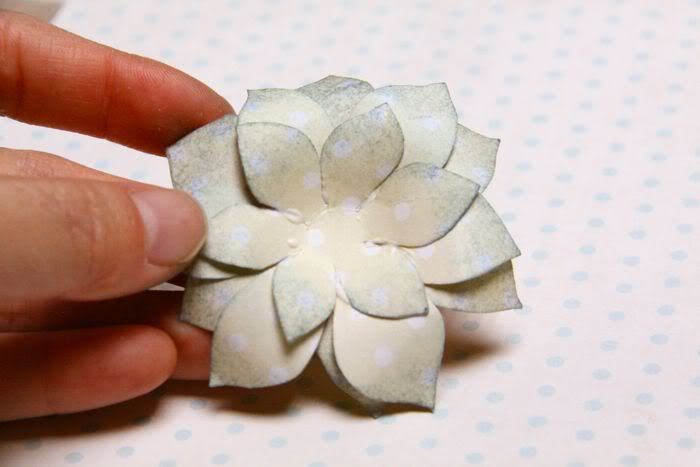 Curl the small flower's petals the opposite way and this comes in the middle.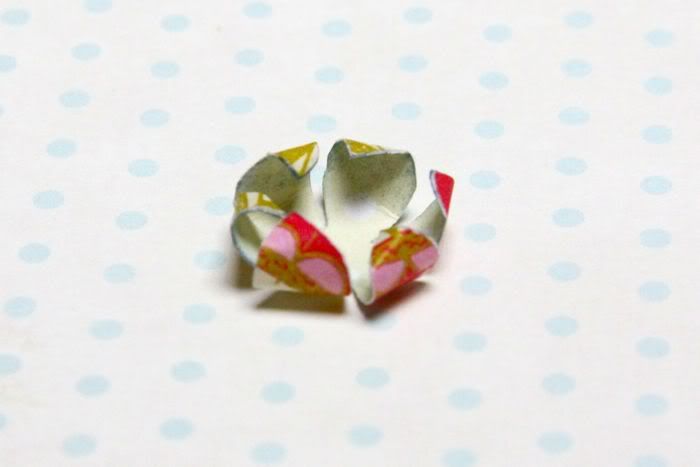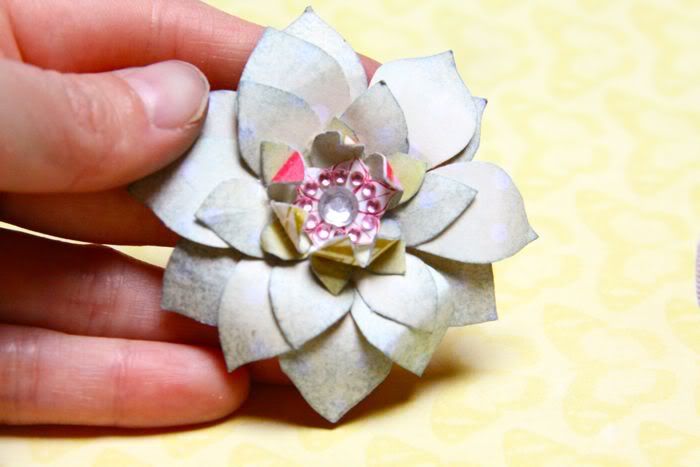 Add some liquid peals if you like.
Leaves
Use a mask for a template for the leaves.
Trace the lines with a pencil onto green patterned paper.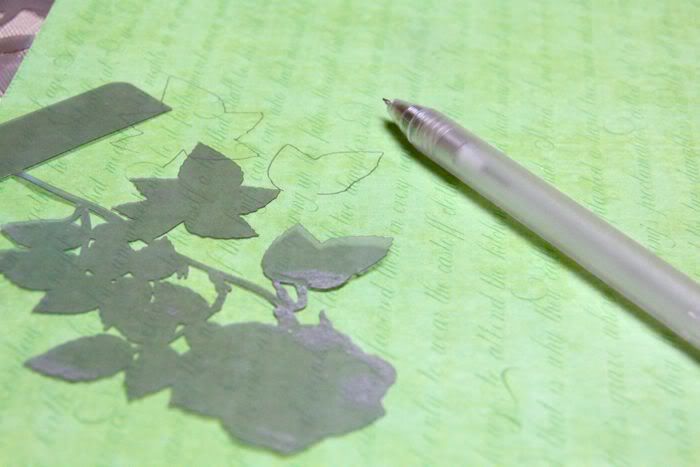 Cut them out, fold them in the middle, and ink the edges.