Here's a quick tutorial on how I colored the flowers on my Family it's about Time page
Supplies Used:
Glimmer Mist (Patina & Olive Vine)
Paintbrush
Prima Flower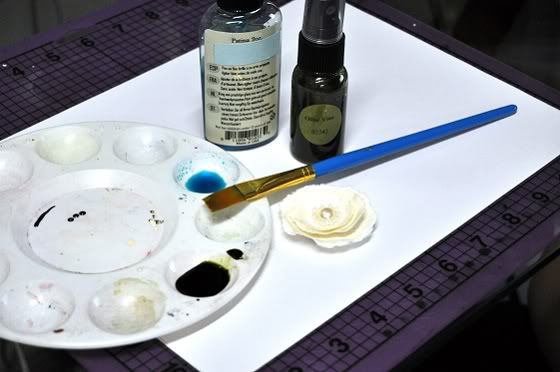 First I sprayed a little of each color of Glimmer Mist into the paint tray and added a few sprays of water to each color to help water is down a little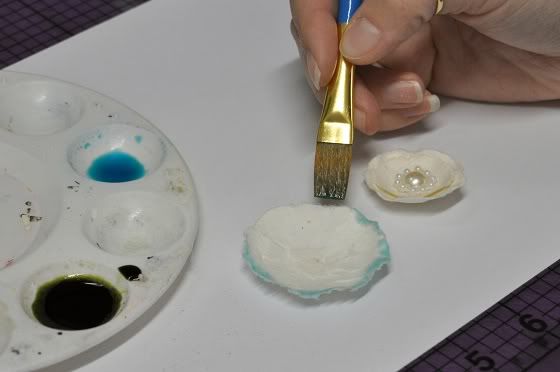 Then I very carefully pulled the bottom layer of the flower off and lightly painted the edge with the Patina Glimmer Mist. I left the top two layers of the flower together and painted the edges of them with the Patina Glimmer Mist too.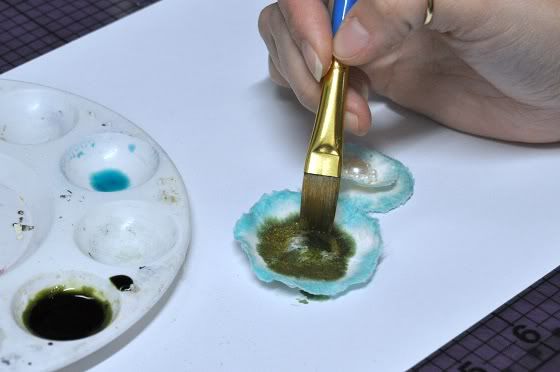 Next I painted the middle of the bottom layer and the very top layer with Olive Vine Glimmer Mist. I didn't paint the middle layer with the Olive Vine.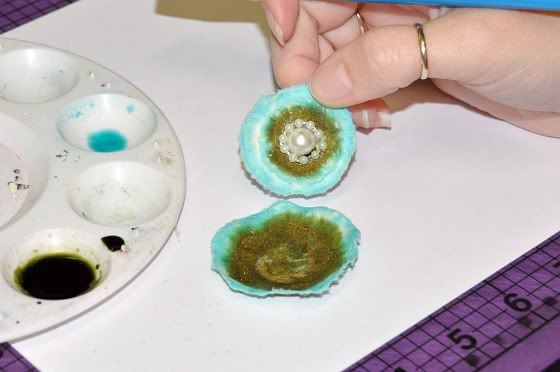 Last I just dried the flower with my heat gun and hot glued it back together
~Melissa~