***Making a stamp***
I used a clear stamp from Bo Bunny to make this, but if you don't have something like it, you can make your own stamp out of bubble sheets.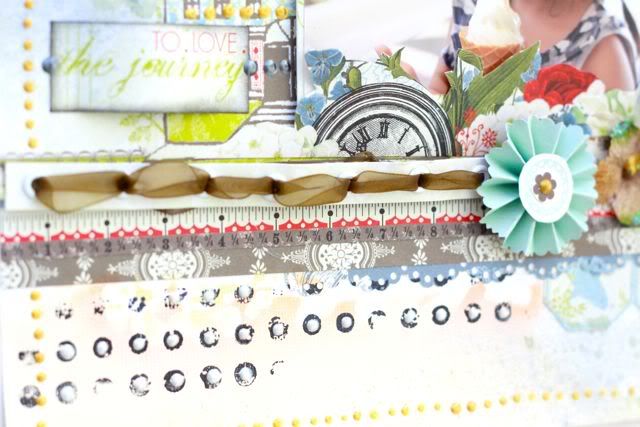 **Supplies**
Bubble sheet, stamp ink, liquid pearl (paint is okay if you don't have any
)
Cut the bubble sheet into your desired size.
Press in onto paper.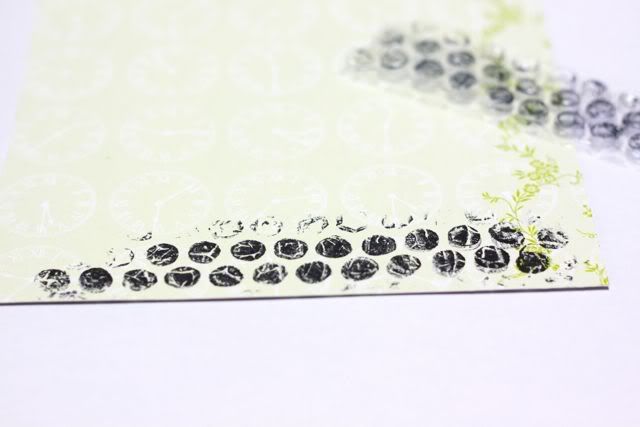 Add liquid pearls or paint in the center of the dots.