I just wanted to share this gorgeous technique from Kerry with you today...Hope you enjoy!
First get yourself a sturdy piece of cardboard,then draw some bricks some small some large they do not have to be perfect.
As shown below.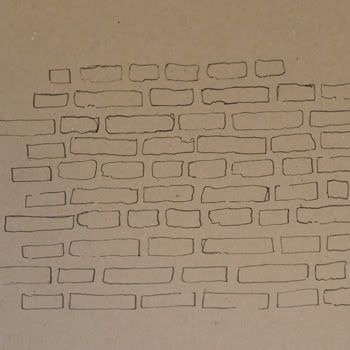 Then i used a craft knife and cut them out,once again they do not have to be perfect.Once you have cut them out that becomes your mask.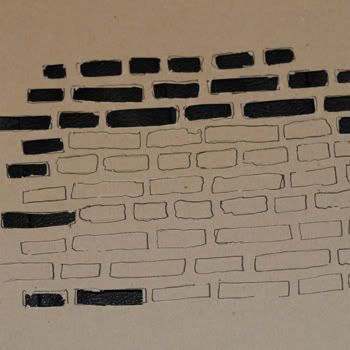 Then i cut one of the flowers from the paper and used this as a mask as well.I have reversed the flower and I put the flower down on the paper and glimmer misted it lightly.
From there i lifted the flower off,then i used this flower the right way and put it on the opposite side of my layout,you can see it in the layout photo.
then i laid the brick mask onto the paper and used ranger inks and masked it with antique linen.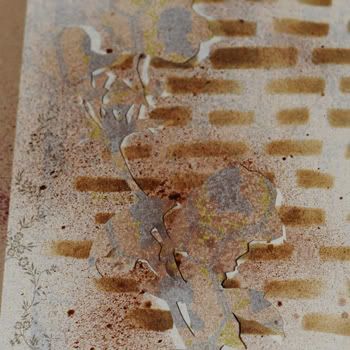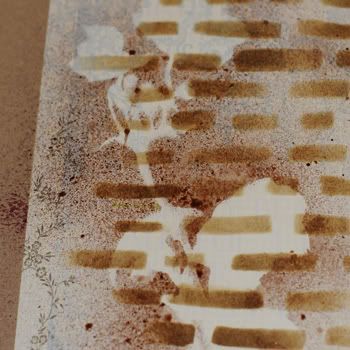 And this is what it ended up like.