Arranging Embellishments
**Adding color to your flower**
Supplies: Acrylic Paint (White used), sponge

Apply paint by tapping the flower lightly with a sponge.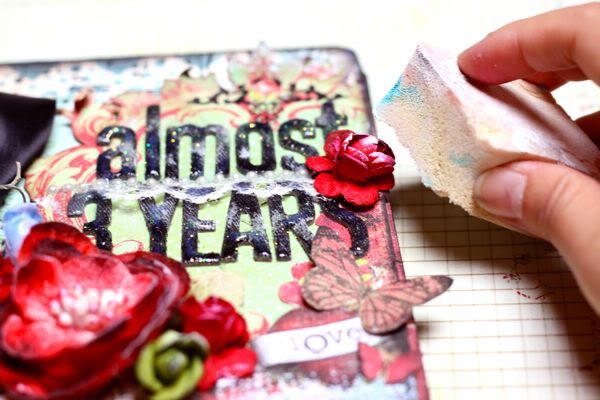 **Adding lace to flower**
Supplies: Lace, Pearls, Glue Gun
Tear off a layer on top of the flower and glue lace on the middle part.
**The top layer can be used as another flower
Apply some pearls in the center.
**Arranging the ribbon**
Supplies: Ribbon, Rhinestone

I made two ribbons with different size, and glued them together. Applied a rhinestone in the middle.