I thought I'd share a quick way to make cool looking autumn flower using leaves on your projects.
Here is my layout I have made a flower using only leaves.. my example is very simple and easy. Give this a try for a fun fall look on your pages!!
Here is my tutorial: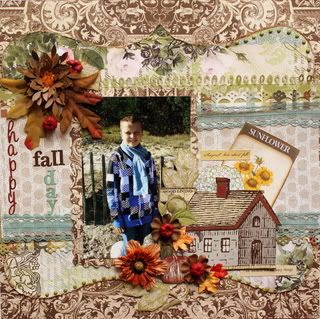 STEP 1
what I have doné here ...Please punch about 25 leaves, set aside...this in
different colors
cardstock ..then punch a circle size 1,1/2
STEP 2
Put glue on the circle and place the leaves around the circle in different colors and do this the same way on the next layer * see picture *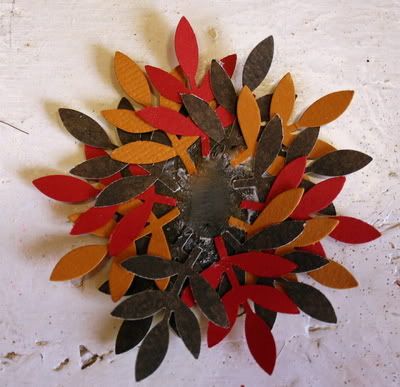 STEP 3
and finally I had some beads stuck in the middle
I hope you give this a try it is lots of fun, let me know if you have any questions!!
Happy Scrapbooking!
_