If you love to add some great touches to your page, you should try embroidery!
I love to embroider on my layouts. Simple border around the page, or around a photo.
On this page I created leaves and a swirl.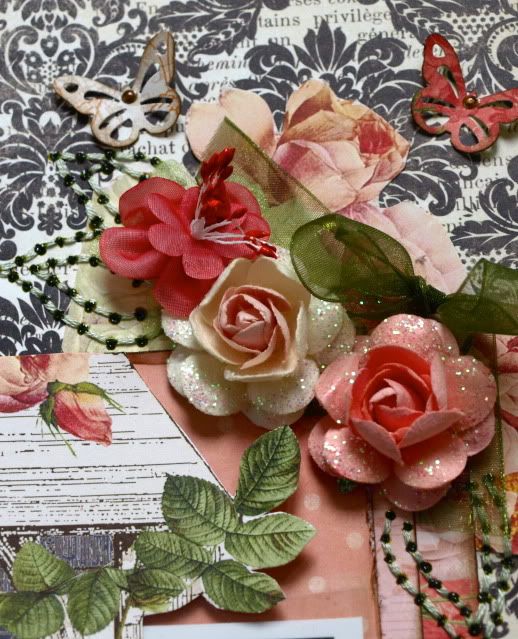 First I always start to draw the image with a pencil. This way you can erase it when you make a mistake.
Then I use a thick needle to create the tiny wholes.

Then with embroidery thread you just sew your own created images.
Here you can see a closeup of the leaves. Since I didn't have darker green thread at this moment my leaves didn't show as much as I would loved too.
So I added some pearl drops on the thread.
You can create so many images with embroidery thread! Flowers, swirls, little accents you name it!!
Have fun!!