I was playing with the ribbon in the kit and decided to make pleats. I used the Tim Holtz tiny attacher and made my ruffle as shown...
I started playing with the ruffle to see what else I cold do with it.. So I decided to roll it up and I attached it together with Hot Glue. This is what I came up with.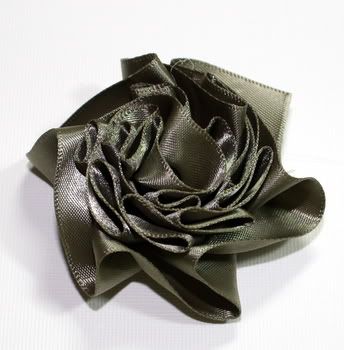 Here is the LO I created using the Flower...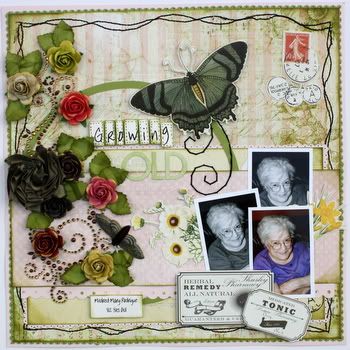 Hope you enjoy...
Angel